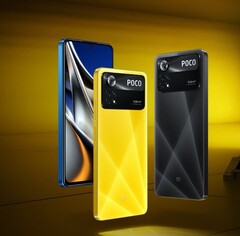 The Poco X5 Pro is set to launch shortly. As brought to light by a user on Twitter, it appears a promotional video aired during ad intervals for the movie Pathaan in India has confirmed the launch date for the Poco X4 Pro's successor.
Xiaomi begun teasing its upcoming smartphone, the Poco X5 Pro, earlier in the month. While the company is yet to officially confirm a debut date for the Poco X4 Pro's successor on any of its web pages, information on that has now surfaced in the wild. 
As shared by Sudipta Debnath, it appears a promotional video for the Poco X5 Pro aired during a movie ad interval. Going by the image, the Poco X5 Pro looks destined to debut on February 6 in India. It's unknown if the Poco X5 Pro will make its global debut on that same date, however. The Poco X4 Pro launched in India exactly a month after it debuted globally, for example. In that case, it's likelier the Poco X5 Pro arrives globally a couple of weeks after the leaked February 6 Indian launch.
While details of the Poco X5 Pro remain elusive, all available information points towards it being a rebadged Redmi Note 12 Pro Speed Edition. That means a FHD+ 120 Hz AMOLED, a 108 MP main camera, a 5000 mAh battery, and a Snapdragon 778G beneath the hood. We'll keep you updated on this.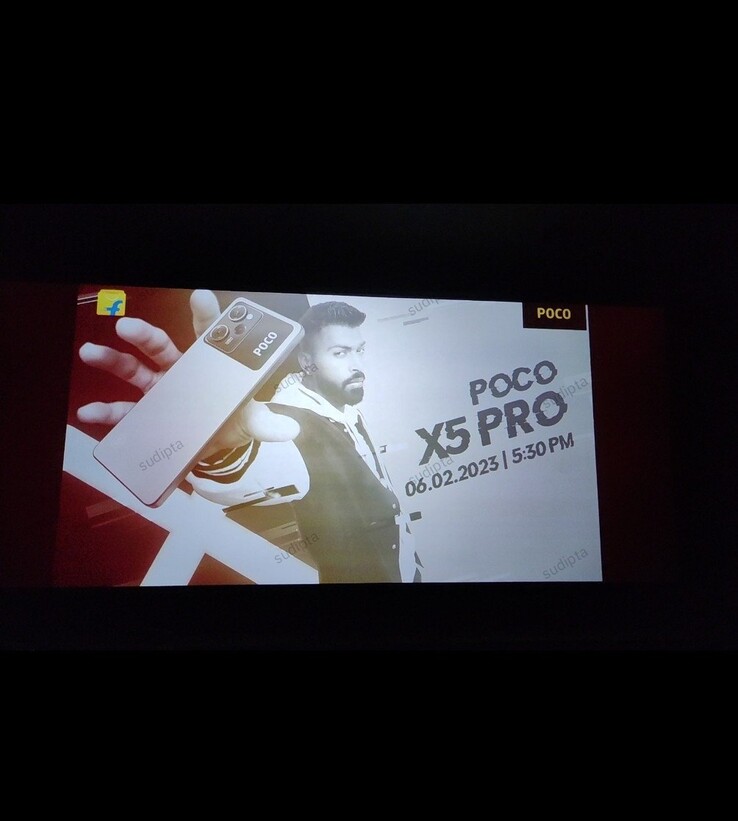 Related Articles
Ricci Rox – Senior Tech Writer – 2536 articles published on Notebookcheck since 2017
I like tech, simple as. Half the time, you can catch me writing snarky sales copy. The rest of the time, I'm either keeping readers abreast with the latest happenings in the mobile tech world or watching football. I worked as both a journo and freelance content writer for a couple of years before joining the Notebookcheck team in 2017. Feel free to shoot me some questions on Twitter or Reddit if it so tickles thine fancy.
Ricci Rox, 2023-01-25 (Update: 2023-01-25)