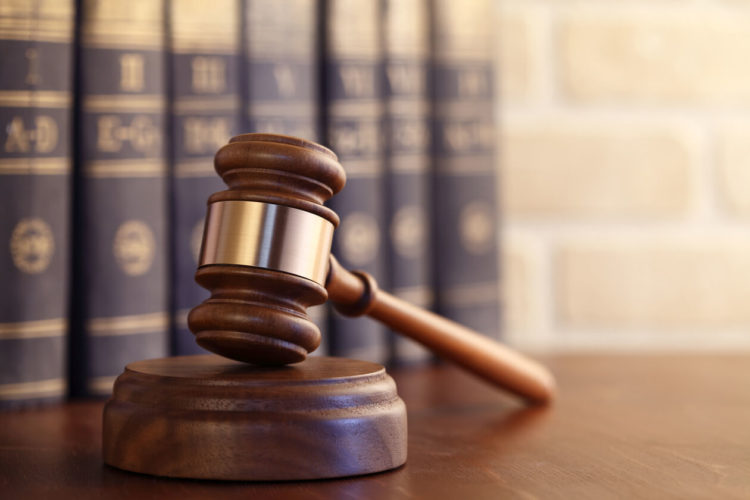 Justice Inyang Ekwo of an Abuja High Court has dismissed a suit instituted against President Muhammadu Buhari, challenging an alleged lopsidedness in the appointments into the board of Niger Delta Development Commission (NDDC).
The suit filed by an Abuja-based businesswoman and NDDC stakeholder, Chief Rita-Lori Ogbebor, was struck out by the court on the grounds that the plaintiff has no legal rights to have filed the case.
In his judgment, the court held that section 2 of the NDDC Act 2000 was so specific that any legal action on any infraction in matters relating to NDDC can only be instituted by corporate persons and not individuals like the plaintiff.
The judge held that the law was clear that the power to file any case to challenge infractions in the NDDC cannot be delegated by proxy to anybody.
Lori-Ogbebor who claimed to be a stakeholder from Itsekiri extraction had dragged President Buhari, NDDC, Senate, Dr Pius Odubu, Olorogun Bernard Okumagba and the Attorney General of the Federation AGF before the court in the suit marked FHC/ABJ/CS/1069/2019.
The woman activist prayed the court to invoke Sections 4 and 12 of the NDDC Act to order President Buhari to appoint indigenes of oil-producing areas of Delta State as Chairman in specific compliance with section 4.
The plaintiff also prayed for another order compelling Buhari to appoint Itsekiri indigene from oil-producing areas of Delta State as the managing director of the NDDC.
She asked the court to make a declaration that Buhari is under legal obligation to comply with all laws relating to appointments in the NDDC.
However, defendants in the suit filed preliminary objections and challenged the legal right of the plaintiff to have instituted the action.
The defendants averred that section 2 of the NDDC Act is so specific that only corporate persons can institute action where infractions occur.
In his judgment, Justice Ekwo upheld the preliminary objections of the defendants and held that the plaintiff lacked legal right to have brought the case before the court.
Justice Ekwo held that if those empowered by law to challenge infractions in the NDDC appointments, refuse or neglect to act, then they do not consider it material infarction or infraction at all.
"The consequence of lack of locus standi is dire and the courts have been unwavering in making pronouncements on it. It is the law that the claims must be struck out when a plaintiff is found to be lacking locus standi.
"I am bound to follow the law, and I hereby make an order striking out the case of the plaintiff".
Reacting to the judgment, the plaintiff bemoaned the plight of the people of Itsekiri extraction and vowed that the case will be pursued up to the Supreme Court level.
Lori-Ogbebor further said that she would stand by legal actions only and would not encourage violence because she does not believe in anything violent.