Published Nov 14, 2022  •  3 minute read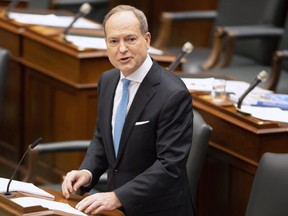 Despite the Ford government forecasting a slowdown in growth and job creation, local business and political leaders greeted the provincial government's fall economic update that offered easier access to some tax credits for small business, an extension of the suspension of the 5.7 per cent provincial fuel tax and a deficit reduction pledge.
"The Province of Ontario is moving forward with investments that matter for residents in Windsor-Essex, including extending fuel and gas tax breaks until December 31, 2023 — recognizing the pain that families are facing with rising costs," Windsor Mayor Drew Dilkens said.
Sign up to receive daily headline news from the Windsor Star, a division of Postmedia Network Inc.
By clicking on the sign up button you consent to receive the above newsletter from Postmedia Network Inc. You may unsubscribe any time by clicking on the unsubscribe link at the bottom of our emails or any newsletter. Postmedia Network Inc. | 365 Bloor Street East, Toronto, Ontario, M4W 3L4 | 416-383-2300
"At the same time, the message from Ontario's Minister of Finance regarding fiscal sustainability is also something that aligns with the priorities of the City of Windsor.
"We know that residents expect government to live within its means and prioritizing a balanced approach to eliminate the provincial deficit and tackle the debt."
Ontario Finance Minister Peter Bethlenfalvy announced Monday the province would extend the phase-out range for the small business corporate tax rate from $10 million to $50 million of taxable capital. It currently tops out at $15 million.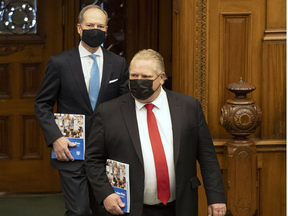 He also confirmed the province will allow municipalities to create a small business sub-class allowing for differing property tax rates.
"It seems they were reiterating their intention to continue on the same path they have outlined for recovery," said Windsor-Essex Regional Chamber of Commerce CEO Rakesh Naidu.
"They're investing in manufacturing, EV-related investments, a new green energy credit, priority to developing the Ring of Fire natural resources and tax credits for small business. These are steps in the right direction."
Naidu said the savings on fuel taxes would also be a welcome relief when so many businesses have yet to recover from the COVID-19 pandemic.
"There are four things that business is really struggling with and energy costs are one of them, so this extension is very welcome," Naidu said. "The other ones are inflation, workforce shortage and the cost of borrowing."
Naidu also said the investment of a further $40 million in the skilled trades development fund will help address the workforce shortage issue.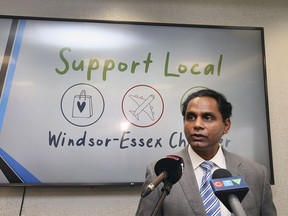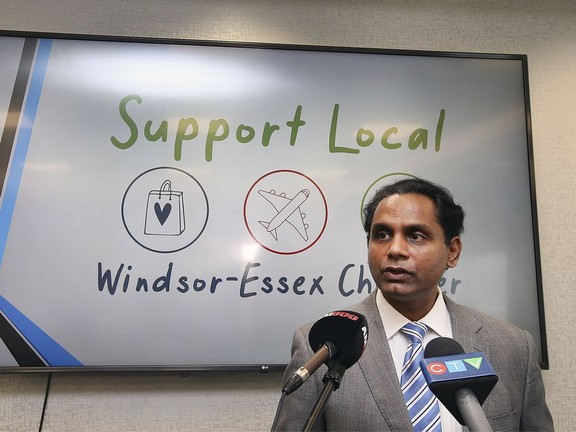 Bethlenfalvy also announced the province was expanding the dual track credit system for skilled trades and early childhood education workers. The dual track system allows students to accumulate credits for both their high school diploma and community college diploma at the same time.
Naidu said the early childhood educator dual track credits will also benefit business.
"That's a significant inclusion because half the potential workforce is women," Naidu said.
"Not being able to find a daycare centre or the lack of enough early childhood educators are real barriers to more women returning to the workforce."
The province's move to raise the Ontario disability support earnings exemption to $1,000 from $200 per month is another move Naidu applauds. The government is forecasting up to 25,000 people may take advantage of the higher ceiling.
"People will now be able to keep more of their earnings before there are clawbacks if they're on Ontario disability support," Naidu said. "It may encourage more people to take a job."
The Conservatives also announced they're injecting $760 million more into the Ontario Disability Support Program and tying core allowances to inflation beginning in July 2023.
To help low-income seniors, the province will double Guaranteed Annual Income System payments for one year beginning in January.
The maximum payment for a single senior will be increased to $166 per month and to $322 for couples.
twitter.com/windstarwaddell