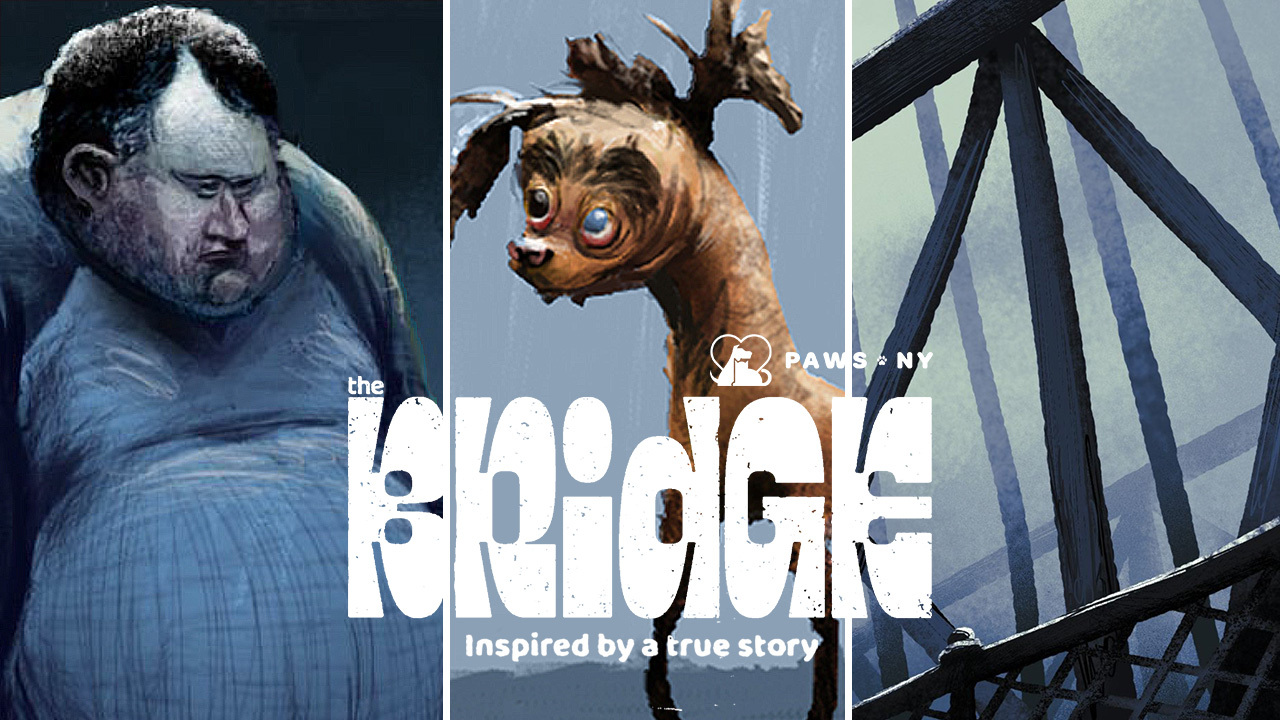 New York, NY, January 12, 2023 –(PR.com)– Grammy-winning musician Lou Reed's haunting 1972 hit, "Perfect Day," and an animated, gritty New York cityscape set the scene for a beautiful love story in The Bridge, the bittersweet short film from nonprofit PAWS NY spotlighting the mental health benefits of pets. Written and produced by Klick Health and animated by Lightfarm Studios, the film debuted today on YouTube.
The four-minute film tells the story of a lonely New Yorker having suicidal thoughts and an abandoned dog experiencing parallel lives of rejection, until their paths repeatedly cross and a quiet bond begins to grow. The Bridge uses a raw, edgy illustrative style with distorted proportions, and blue and gray undertones to express the main character's inner turmoil and mental state until the film's climax on the Brooklyn Bridge.
Inspired by a true story, The Bridge explores how the characters' connection ends up saving both their lives. Co-writer and Klick Health "Maker" Bernardo Romero conceived of the animated short after losing his own dog and hearing the heartwarming tale from a stranger on the New York subway.
"I hope The Bridge will serve as a catalyst for more life-changing encounters between pets and people, and will help PAWS NY in their fundraising efforts so they can continue ensuring these important, but often overlooked, life-saving bonds form," Romero said.
"Our goal with this film is to get people talking about the positive impact pets can have on our mental health," said PAWS NY Founder and Executive Director Rachel Herman. "Mental health issues are prevalent this time of year, due to the post-holiday blues and darker, colder days, but studies show having a pet can reduce stress, anxiety, depression, and loneliness all year long. Now more than ever, it's important to keep these life-saving connections alive."
About PAWS NY
The mission of Pets Are Wonderful Support (PAWS) NY is to help New York City's most vulnerable residents remain with their pets by delivering critical programs and services through a community of partners and volunteers. As a 501(c)3 organization, our programs help keep pets in their homes while protecting and promoting the human-animal bond that is so physically and psychologically valuable to our clients. Thus, our motto: helping people by helping pets. To learn more, visit www.pawsny.org.
PAWS NY
Kimberly Green
212-203-4760 ext. 304
www.pawsny.org

Contact