Last modified on
Jan 09, 2023 11:13 GMT



Nicky Morris


Prince Harry's interview with Tom Bradby landed on ITV on Sunday night. Here are some of the biggest revelations from the programme and reactions from celebrities, including Lorraine Kelly…

Prince Harry's highly-anticipated interview with Tom Bradby aired on ITV on Sunday night, dropping even more bombshells from his upcoming memoir, Spare. 
MORE: Prince Harry's biggest revelations from 60 Minutes interview – live updates
The journalist joined the Duke of Sussex in California for their meeting, which was filmed five days before Christmas last year. Read on for the latest updates on the interview, including the biggest revelations and the reactions they have sparked…
Celebrity reactions
Lorraine Kelly
Lorraine Kelly aired her frustrations about the interview during her ITV programme on Monday morning. The broadcaster was joined by a number of guests to discuss the Tom Bradby interview, including former veteran Phillip Ingram about Prince Harry's revelations about Afghanistan.
After the retired colonel explained that the royal still has so much to offer when it comes to working closely with veterans, the TV host was quick to agree.
"Yes, and there's so much more that the both of them [Harry and the royal family] could do together," she began, adding: "That's the thing that I think is so frustrating.
"Because you could see how well they worked together as a team, and the things that they could do. I've always said this, it would be so good if somehow they could have made that work."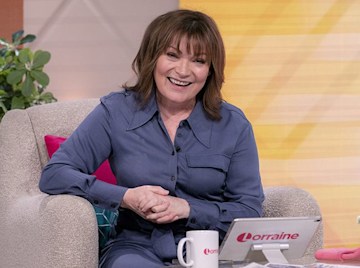 Lorraine discussed the interview on her ITV morning show
Kirstie Allsopp
Location, Location, Location host Kirstie Allsopp was quick to criticise the Duke on Sunday night. Posting to Twitter, the presenter wrote: " So far there has been no concessions from Prince Harry that any of this is fault. He and his wife have seemingly done nothing wrong and everything is everyone else's fault. That's not how life works."
Kirstie tweeted about the interview on Sunday night
Caitlin Moran
Author Caitlin Moran shared her take on the interview in a Twitter post that read: "Harry interview in a nutshell: the royal family are so scared of the media they regularly chucked Harry & Meghan under the bus, so they would look good by comparison. And now – given that quitting & moving to the US didn't stop it – he feels he has nothing to lose by revealing it."
Caitlin posted to Twitter
James O'Brien
LBC's James O'Brien weighed in on the programme, praising Tom for his interviewing skills. "Very impressed by Tom Bradby," he wrote on Twitter. "If William is watching, I don't think he could find much fault with how this interview has been conducted. And similarly, I think Harry will feel he's been treated fairly but robustly. That's quite an achievement for an interviewer in this situation."
James praised Tom's interviewing skills
Kay Burley
Kay Burley kept her critique short and simple, writing: "Oh, Harry," on Twitter. 
Kay kept her reaction short and simple
Eamonn Holmes
Eamonn Holmes also took to Twitter on Sunday night, writing: "9 pm on The Telly ….. Happy Valley or Unhappy Harry?"
Eamonn reacted on Twitter
Dan Walker
5 News presenter and former BBC Breakfast host Dan Walker shared his thoughts Harry's revelations in the ITV interview. Taking to Twitter, he said he hoped a resolution could be found. 
"If they are watching Harry at the palace I would like to know how they reacted to this line… 'what they have to say to me & what I have to say to them will be in private, & I hope it can stay that way'
"I do hope they can all find a resolution at some point."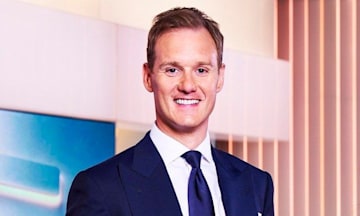 Dan said he hopes a resolution can be found
Viewer reactions
Those who tuned in to watch the interview on Sunday night were quick to share their thoughts on Harry's revelations – and it's safe to say royal fans are extremely divided. 
Taking to Twitter, one person criticised the royal: "The irony is Meghan and Harry ostracised Thomas Markle for giving press interviews about their family. They are doing the exact same as him but expect different treatment."
A second added: "Harry spills his guts about every private conversation he's ever had with his family then says he hopes whatever conversations he has with his brother in the future will remain private. Is he kidding?"
Other viewers shared their support for the Duke, with one person tweeting: "Enjoyed #HarryTheInterview – I thought it was well done and the right questions were asked, and he had valid, quite well-thought replies. It's clear he still has love for his family and the UK but needs to see the institution rise above secrets > leak > press cycle, which is very fair."
A second person wrote: "You may not like what he says in his book, but Prince Harry comes across as incredibly likeable."
Revelations include:
The moment King Charles broke the news of Princess Diana's death to Harry
The royal brothers asked their father not to marry Camilla
William, Kate and Meghan didn't get on from the start
William and Kate are fans of Suits
William aired concerns about Meghan in their early relationship
Harry addresses Jeremy Clarkson's comments over Meghan Markle in The Sun
Harry defends Lady Susan Hussey 
Harry addresses comments about Archie's skin colour in Oprah interview
WATCH: Harry reveals Prince William and Kate didn't get on with Meghan from the start
Harry addresses the reason he wrote Spare 
"38 years, 38 years of having my story told by so many different people, um, with intentional spin and distortion felt like a good time to own my story and be able to tell it for myself. You know, I don't, I don't think that if I was still part of the Institution that I would have been given this chance to.  
"So, I'm actually really grateful that I've had the opportunity to tell my story because it's my story to tell."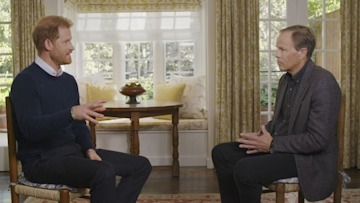 Prince Harry and Tom Bradby
Harry reveals how King Charles broke the news of Princess Diana's death
In an audio clip in which Harry reads an extract from his upcoming memoir, Spare, he recounted the night his father, King Charles, broke the news of Princess Diana's death in 1997. 
"He sat down on the edge of the bed, he put a hand on my knee. 'Darling boy, mummy's been in a car crash.' I remember thinking, 'Crash okay? But she's alright, yes?' I vividly remember that thought flashing through my mind and I remember waiting patiently for Pa to confirm that indeed, Mummy was alright, and I remember him not doing that.
MORE: Princess Kate and Prince William's return to work revealed
MORE: Prince William and Prince Harry interrupt Princess Diana interview in unearthed clip
"There was then a shift internally. I began silently pleading with Pa, or God, or both, 'No, no, no.'  Pa looked down into the folds of the old quilts and blankets and sheets," he continued. "'There were complications. Mummy was quite badly injured and taken to hospital, darling boy.' He always called me darling boy, but he was saying it quite a lot now. 
"His voice was soft. He was in shock, it seemed. 'Oh, hospital?' 'Yes, with a head injury.' Did he mention paparazzi? Did he say she'd been chased? I don't think so. I can't swear to it but probably not. The paps were such a problem for Mummy, for everyone, it didn't need to be said. I thought again, 'injured but she's okay, she's been taken to hospital, they'll fix her head, and we'll go and see her. Today, tonight at the latest'. 'They tried, darling boy. I'm afraid she didn't make it.'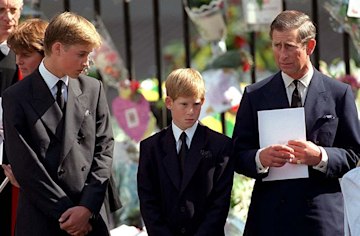 Prince William, Prince Harry and King Charles at Diana's funeral
Harry says he 'doesn't want history to repeat itself' referencing Diana's death
After recalling the moment his father told him about Princess Diana's death, Harry revealed that he didn't want "history to repeat itself".
MORE: Revealed: The name King Charles wanted for son Harry but Princess Diana forbade
"I never want to be in that position, part of the reason why we are here now, I never ever want to be in that position. I don't want history to repeat itself. I do not want to be a single dad. And I certainly don't want my children to have a life without a mother or a father."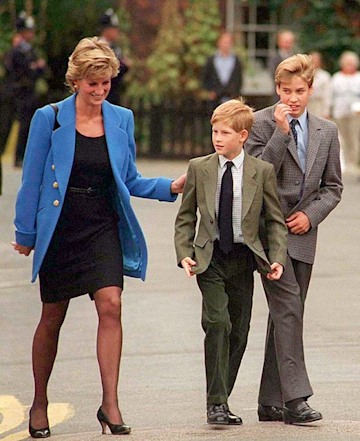 Princess Diana with William and Harry
Harry and William shared a joke at Queen Elizabeth II's funeral 
Harry revealed that he and William joked about knowing the route as they walked in the procession behind Queen Elizabeth II's coffin at her funeral in September, having previously walked behind their mother's coffin in 1997.  
MORE: Remorseful Prince Harry expresses guilt over treatment of Caroline Flack during their romance
"Just recently I was, we, my brother and I were walking the same route, and we sort of joked to each other and said, at least we know the way," he said, letting out a laugh. "Um, but otherwise it was very similar. The only difference was the levels of emotion. Because our grandmother had finished life. There was more, I think, of a celebration and respect and recognition to what she had accomplished. Whereas our mother was taken away far too young."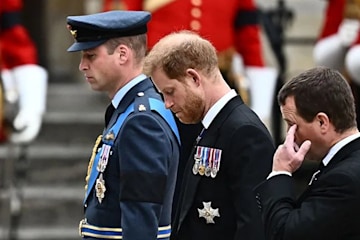 Harry and William at the Queen's funeral
Harry says he still has questions about Princess Diana's death 
After an excerpt from Spare revealed that both Harry and William have, in the past, insisted on being driven through the Pont de l'Alma tunnel at the same speed their mother was driving on the night she died, Harry revealed he still has questions about her death. 
READ: Prince Harry reveals intimate details of moment he delivered daughter Lilibet
"There's a lot of things that are unexplained," he said. "But I've been asked before whether I want to open up another inquiry. I don't really see the point at this stage."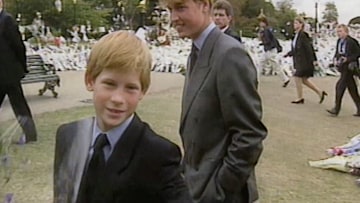 Harry and William at Princess Diana's funeral
Harry says he has no intention of hurting Charles or William with book revelations
"I love my father. I love my brother. I love my family. I will always do," he said. "Nothing of what I've done in this book or otherwise has ever been to any intention to harm them or hurt them. You know, the truth is something that I need to rely on. 
"After many, many years of lies being told about me and my family, there comes a point where, you know, again, going back to the relationship between certain members of the family and the tabloid press, those certain members have decided to get in the bed with the devil to rehabilitate their image."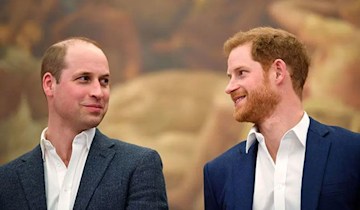 Harry said he has no intentions of hurting William with memoir revelations
Harry reveals he and William asked Charles not to marry Camilla
Harry revealed that he and Prince William asked King Charles not to marry the Queen Consort but were both happy for him on his wedding day. 
"William and I wanted our father to be happy and he seemed to be very, very happy with her," he said. "We asked him not to get married. He chose to. That's his decision. But the two of them were and remain very happy together."
Harry and William were against Charles' wedding to Camilla
Harry reveals he wants to reconcile with Charles and William but doesn't 'recognise' them 
Harry revealed that while he is keen to reconcile with his father and brother, he doesn't "recognise" them currently.  
"I think there's probably a lot of people who, after watching the documentary and reading the book, will go, how could you ever forgive your family for what they've done?" 
"People have already said that to me. And I said, forgiveness is 100% a possibility because I would like to get my father back. I would like to have my brother back. At the moment, I don't recognise them, as much as they probably don't recognise me."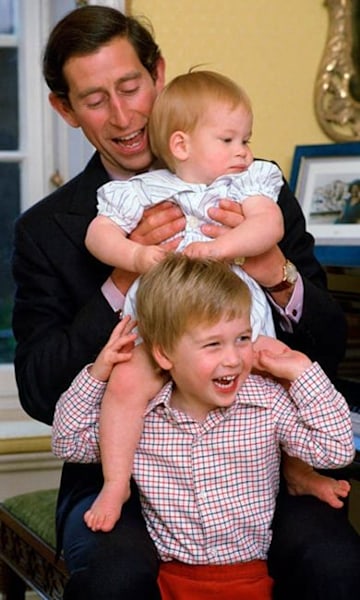 Harry said he doesn't 'recognise' William and Charles
Harry reveals William and Kate are fans of Suits
While discussing Meghan Markle's introduction to the family, Harry revealed that his brother, Prince William and Princess Kate are fans of the legal drama, Suits.
Harry reveals William, Kate and Meghan didn't get on from the start
Harry revealed that William, Kate and Meghan didn't get on too well from the very start of their relationship, saying that there was "a lot of stereotyping" from the Prince and Princess of Wales.  
"I don't think they were ever expecting me to get – or to become – to get into a relationship with – with someone like Meghan who had, you know, a very successful career.  
READ: Why Prince William and Princess Kate changed seating plan at Prince Harry and Meghan Markle's wedding
"There was a lot of stereotyping that was happening, that I was guilty of as well, at the beginning… Some of the things that my brother and sister-in-law – some of the way that they were acting or behaving definitely felt to me as though unfortunately that stereotyping was causing a bit of a barrier to them really sort of introducing or welcoming her in."
When asked by Tom what he meant specifically, he clarified: "Well, American actress, divorced, biracial, there's all different parts to that and what that can mean but if you are, like a lot of my family do, if you are reading the press, the British tabloids, at the same time as living the life, then there is a tendency where you could actually end up living in the tabloid bubble rather than the actual reality."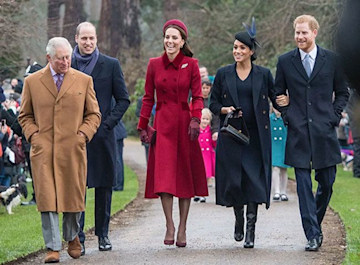 Harry said Meghan, William and Kate didn't get on from the start
Harry addresses infamous bridesmaids story
Ahead of Harry and Meghan's wedding in 2018, it was reported that Meghan made Kate cry in a row over bridesmaid Charlotte's dress. However, during her interview with Oprah Winfrey, the Duchess of Sussex revealed "the reverse happened" and she was the one who ended up crying. 
Harry addressed the story in his interview and when Tom asked why the article wasn't corrected, the Duke said: "It's a question for them. They were more than happy to put out statements for less volatile things. My understanding is the reason they didn't want to come out and say it wasn't true would therefore lead to 'Well if it wasn't that, was it the other way round?' 
"When in fact you didn't need to confess that it was the other way round. Right, tensions were high. But it wasn't a case of 'she did this to …', that's not what this was about, but the palace still could've come out and said, 'this never happened'.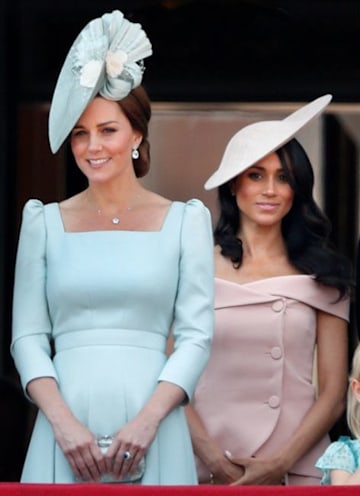 Harry addressed the infamous bridesmaid story
Harry reveals William aired concerns about Meghan in their early relationship
Harry revealed that in the early stages of his relationship with Meghan, William aired his concerns over the match. When asked by Tom if the Prince of Wales has dissuaded Harry from marrying Meghan, he said: "He never tried to dissuade me from marrying Meghan, but he aired some concerns, very early, and said you know, 'This is gonna be really hard for you' and I still to this day don't truly understand which part of what he was talking about.  But maybe, you know, maybe he predicted what the British press's reaction was gonna be."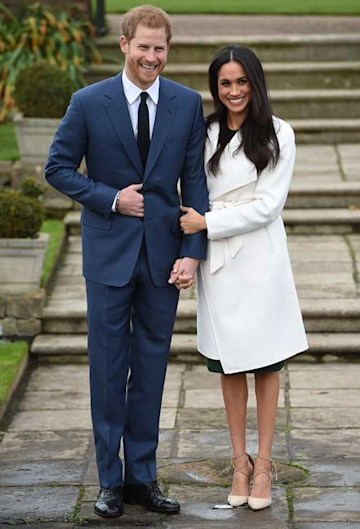 William aired his concerns about Harry's relationship with Meghan
Harry says he wants a family, not an institution 
Harry expressed his wishes to reconcile with his family in the interview on Sunday. "I sit here now in front of you asking for a family," he said. "Not an institution. I want a family.  And I understand how that might be hard for them to be able to separate the two, but to me everything that I've witnessed and experienced over the years, there has to be a separation."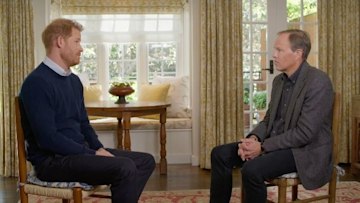 Prince Harry said he wants 'a family, not an institution'
Harry addresses Jeremy Clarkson comments over Meghan Markle in The Sun
Harry addressed Jeremy Clarkson's controversial column in The Sun, in which he wrote that he "hated" the Duchess of Sussex and said that he fantasised seeing her paraded through the streets. 
Referencing the article in his interview, he said: "[With] the Jeremy Clarkson article, so not only what he said was horrific and is hurtful and cruel towards my wife, but it also encourages other people around the UK and around the world, men particularly, to go and think that it's acceptable to treat women that way. To use my stepmother's words recently as well, there is a global pandemic of violence against women."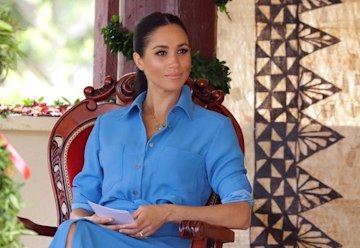 Harry addressed Jeremy Clarkson's The Sun article about Meghan
Harry defends Lady Susan Hussey 
Prince Harry defended Lady Susan Hussey, who recently made headlines after repeatedly asking British charity boss Ngozi Fulani where she was "really" from.  
He said: "I'm very happy for Ngozi Fulani to be invited into the palace to sit down with Lady Susan Hussey and to reconcile because Meghan and I love Susan Hussey. She thinks she's great. And I also know that what she meant – she never meant any harm at all.  
"But the response from the British press, and from people online because of the stories that they wrote was horrendous. Was absolutely horrendous the response."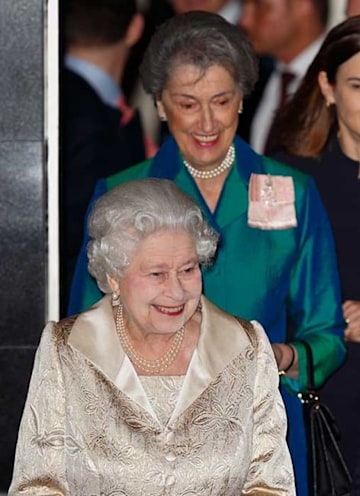 Harry defended Lady Susan Hussey
Harry addresses comments about Archie's skin colour in Oprah interview
In their 2021 interview with Oprah, the Duke and Duchess of Sussex revealed "concerns" were raised by a member of the royal family about baby Archie's skin colour before he was born. 
Harry said that he wouldn't describe the comments as "racist", adding: "So again going back to the difference between what my understanding is because of my own experience, the difference between racism and unconscious bias, the two things are different. 
"But once it's been acknowledged, or pointed out to you as an individual, or as an institution, that you have unconscious bias, you therefore have an opportunity to learn and grow from that in order so that you are part of the solution rather than part of the problem."
On not identifying the royal family member who made the comments, he said: "And I will never talk – and I will never talk about that. I mean what happened to Ngozi Fulani is a very good example of the environment within the institution, and why after our Oprah interview, they said that they were gonna bring in a diversity tsar.  That hasn't happened.  
"Everything they said was gonna happen hasn't happened. I've always been open to wanting to help them understand their part in it, and especially when you are the monarchy, you have a responsibility and quite rightly people hold you to a higher standard than others."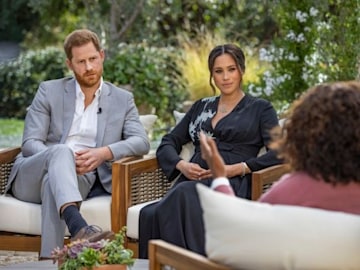 Harry referenced comments made in his Oprah interview
Harry refuses to commit to attending King Charles' coronation 
Harry opened up about whether he would attend King Charles' coronation if he were invited. There's a lot that can happen between now and then," he said. "But, you know, the door is always open. The ball is in their court.  
"There's a lot to be discussed and I really hope that they can – that they are willing to sit down and talk about it because there's a lot that's happened in six years. And prior to that as well."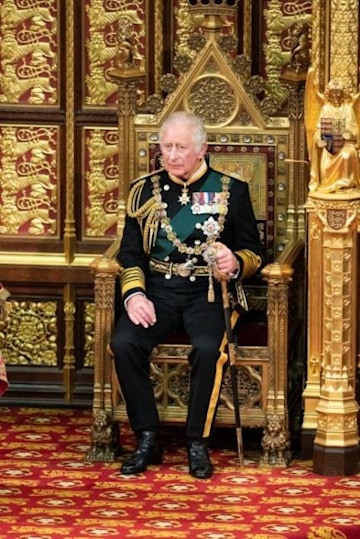 Harry didn't commit to attending Charles' coronation
Who's the narrator of the audiobook for Prince Harry's memoir?
With only days to go until SPARE is released on January 10, you may be wondering who the narrator is. This is the exciting bit – Prince Harry has narrated SPARE himself. If there's one book to kickstart your audible membership with, it'll be this one. It's always fascinating to hear the author of their own memoir discuss their life in detail, though we're not sure if we're ready to listen to the chapter about his mother's untimely death. We'll have tissues at the ready for that part.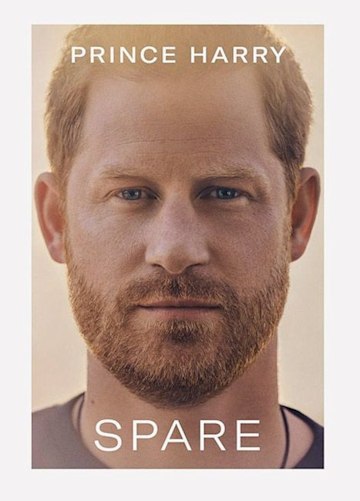 Make sure you never miss a ROYAL story! Sign up to The Royal Explainer newsletter to receive your weekly dose of royal features and other exclusive content straight to your inbox.